The Social Club provides opportunities to the students to take part in various social service activities. The purpose of our club experience is to tie formal and informal learning together. Student participation can contribute to the development of personal responsibility, moral values, cooperation, emotional maturity, self-discipline, social competence, individuality, leadership, a realization of the value of group goals, and an understanding of democratic processes. The main aims and objective of Social Club is social service.
Social Club is indeed a dedicated program to create awareness among the students towards the society and its related issues. The club works with the values of faithfulness and excellence we want to work as a team and manage responsibilities.
The Social Club was established in college in the year 2019 under the leadership of Mr. Aman Sing Bais as its In-Charge and took the responsibility of Social Club and served till June 2023. Charge of Club is given to Mrs. Ruchi Jain on July 2023.
MOTTO:
"Adore God, Abhor sin, Social Morality".
VISION:
Through social club activities, we aim to offer a chance for students to contribute to the society and learning to have a positive attitude towards the life. Also, through the activities, we want to help the people who need help. As we believe "The More We Offer, The More We Receive".
MISSION:
The Social Club had been founded to develop the social cooperation spirit and to help people directly or indirectly by means of charity activities.
OBJECTIVES:
To promote the welfare of members.
Give members the opportunities to discover their talent and improve it.
Encourage collaboration and confidence between the members.
Encourage volunteers to participate in different activities that serve students toward her or how it reflected on the society
To build responsiveness among students about the social responsibilities.
To interact with other groups externally and internally to achieve the Club's purpose.
To celebrate achievement at both individual and club level and in team events.
To serve the society in its possible need and perform the responsibilities to the society.
To promote the intercultural relations and welfare of students.
Mrs. Ruchi Jain
Mr. Ajay Rana
Dr. Madhuchanda Mukherjee
Mrs. Subidamol MV
Dr. Rakesh Kushwaha
Mr. Priyansh Kaurav
2022
Social club organized "CHUNAV PATHSHALA-Voters Awareness Campaign" on 12th February 2022.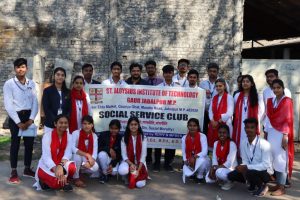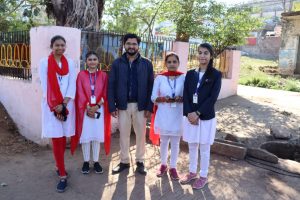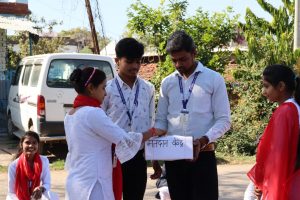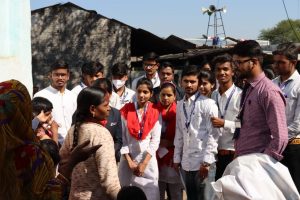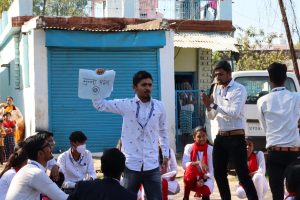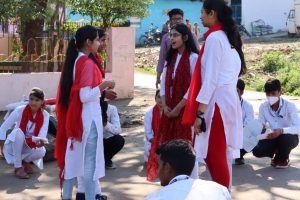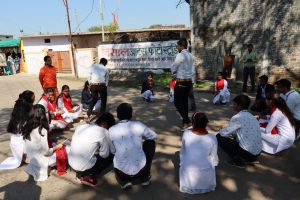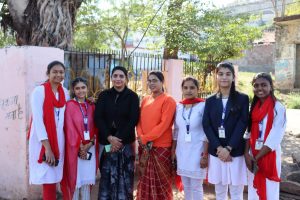 Social club paid homage to Father of Nation Mahatma Gandhi on the occasion of his death anniversary 30th January 2022 (Martyrs' day).