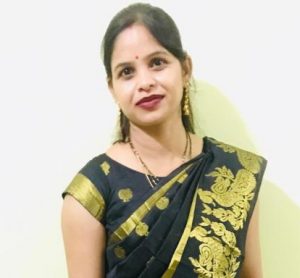 Name: Mrs. Suman Mehra
Designation: Assistant Professor
Subject/Area: Botany/Education
Qualification: M.Sc. (Botany), M.Ed.
Contact: +919981556411
Email: -sumanmehra5333@gmail.com
Co-ordinates two Days National Webinar on "INDIAN HERBS IMMUNITY BOOSTER DURING AND POST COVID-19 IN INDIAN PERSPECTIVE" on 09-10 June 2020.
Co- ordinates Three days conference on त्रि-त्रिवसीय अंतर्राष्ट्रीय वेब सम्मेलन "आत्मत्रनर्ार्र्रर्त हेतुसरमरत्रिक पुनर्ाचनर मेंसरत्रहत्य की र्ूत्रमकर
Presented the Report of three days National Conference on "Holistic approach in Education: Challenges and Opportunities." Organized by the Department of Elementary Education on 16th December to 18 December 2020.
Published a Book on "PEDAGOGY OF ENVIRONMENTAL STUDIES" Published by Shri Vinod Pustak Mandir, ISBN No.-978-81-7457-230-1.
Published an Article on "INDIAN HERBS IMMUNITY BOOSTER DURING AND POST COVID-19 IN INDIAN PERSPECTIVE" in Educational Resurgence Journal Volume 2, Issue 4 , July 2020 ISSN 2581-9100.
International Workshops-1
International Faculty Development Program:-2
International Webinars:-3
International Symposium:-2
International E-Conference:-1
National Webinars:-15
Training Programs-2
Participated in Quiz:15